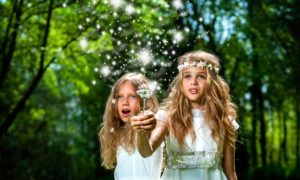 FAIRY SCHOOL- JULY SCHOOL HOLIDAY WORKSHOPS 2017
These school holidays we are planning 6 fun filled themed days at Fairy School in our recently updated magical venue!
Book in early as class numbers are strictly limited!!
Schedule:
Wednesday July 5th: 'Mickey Mouse Clubhouse'
Thursday July 6th: 'Rainbow Royal Princess'
Tuesday July 11th: 'Scooby Doo Mystery'
Wednesday July 12th: 'Poppy Troll Adventure'
Thursday July 13th: 'Barbie Diva'
Friday July 14th: 'French Cooking Class'
Fairy School will run on each of the above dates between 10am and 3pm.
Bookings are made by texting Catherine on 0411143841 with your name, child's name, their age and the date you would like to book for.
We include the following:
•Beautifully dressed professional entertainers along with Catherine at every session
•Full use of our entire private venue- extremely secure and safe!
•Magical interactive storytelling and themed structured activities
•Games, dancing, prizes, gifts, craft, karaoke, puppets and many surprises!!
•Disney movie viewing with fresh hot popcorn, snacks and drinks
•Yummy food to take home at 'French Cooking Class'
Please remember:
•Please pack a savoury lunch for your child
•Please drop off and pick up sharply on time
•Please text Catherine on 0411143841 with your name, your child's names and their ages along with your requested date.
•Our themed Fairy School sessions are most suitable for ages 3 to 11.
•You are welcome to have your child dress up in character depending on our theme or simply wear a fairy dress or play clothes.
Cost:
•$70 per day (French Cooking Class $90)